You Are the Future of Pilates
Our Pilates Mat teacher training program is carefully curated, with the combined wisdom of our world-class instructors.
Sharing is Caring
Pilates changed our lives. We are ready to pass that forward.
We want Pilates to touch more lives the way it has ours, and we know you get it! Our vision is to develop and cultivate relationship-based processes for holistic health professionals to improve and enrich client health outcomes together, in sustainable ways.
We want you to be a part of our mission.
Reimagine Your Teaching Practice
We believe that wellness starts from the inside out and that the best way to be healthy is to live a balanced life that honors the beautiful complexity of each individual.
Our aim has always been to help our versatile client base achieve this by providing a person- centred, holistic approach to healthcare.
We are tired of the generalizations and fads that, more often than not, turn people away from their health and wellness rather than toward it.
That is why our Mantra is Reimagine Your Health.
Now we are bringing that same ethos to our teacher training.
Expert Trainers
Our team of truly passionate teacher trainers each have 10+ years of Pilates teaching experience
Person Centered Approach
Together we'll delve deeply into an extensive program supporting you in developing a well-rounded teaching practice as unique as you and your future clients
Our Mission
We aim to help you achieve by providing you with a holistic approach to Pilates and teaching
Why theStudio?

theStudio is a place to explore and surpass the perceived limits of our capabilities. We pride ourselves on offering a safe place to cultivate your self-discovery. At theStudio we welcome your whole being, as you are in this moment.
Our Pilates Mat Program is for You if:
You are a Pilates beginner that is ready to start your journey with expert foundations
or
You are an aspiring Pilates teacher ready to take our twenty years of experience forward into the future of Pilates
or
You are a Pilates teacher as dedicated to your ongoing development as we are, ready to conquer your next level
Don't take our word for it...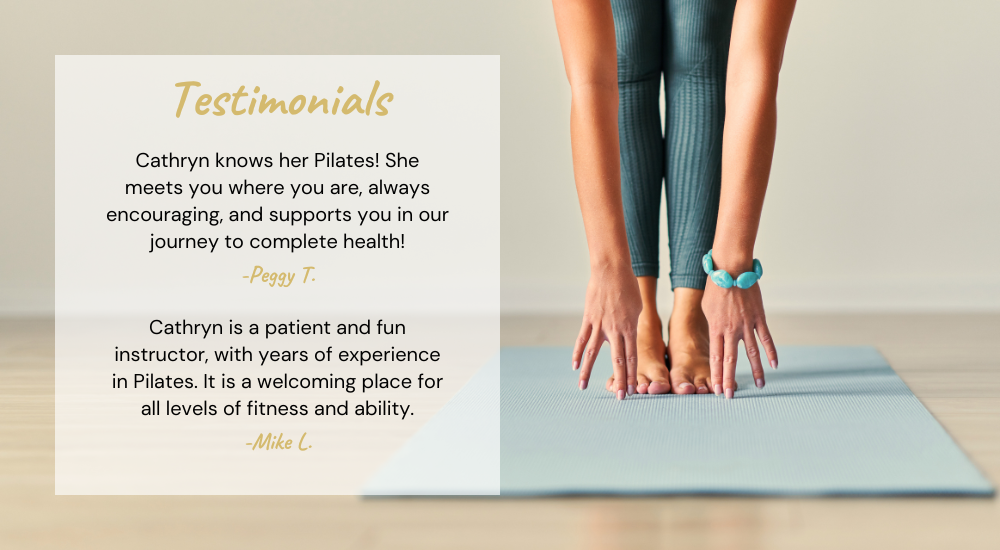 Our Integrative Methodology
Our Pilates Mat teacher training program was mindfully crafted with the combined expertise of our world-class instructors, who are trained by the best Pilates programs in the country with over twenty years of movement teaching experience.
Our curriculum was built meticulously to ensure that you will leave this program with confidence in your applicable skills as a Pilates Mat instructor and the knowledge to support you in taking your career forward, with a safe and well-rounded teaching practice rooted in a heart-centered, holistic approach to each individual and their specific needs.
What's included?
Curriculum Break Down
32 Lecture Hours
Anatomy/Biomechanics - 10 Observation Hours
Teaching & Cueing - 13 Self-Practice Hours
Special Modifications - 3 Assistant Teaching Hours
History - 10 Teaching Hours
Choreography
*Examinations will be practical and written
Our team of world-class instructors and holistic professionals is 100% committed to providing you with a one-of-a-kind personalized experience while guiding your journey of meeting and exceeding your personal goals.